BBC Annual Car gathering – Smoky Mountains – May 12, 2018
Blount British Cars, Ltd. has become a leader in the East Tennessee area by hosting "Springtime in the Smokies," a British car gathering. The first year, we "gathered" at Maryville College for British Day with 16 cars. Since then we have grown to more than 150 British cars at some shows.
The British car gathering is now held on the grounds of the Talley Ho Inn in Townsend, Tennessee. The gathering is open to all British cars and motorcycles.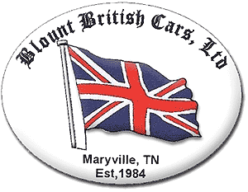 Link to event website: https://blountbritishcars.org/